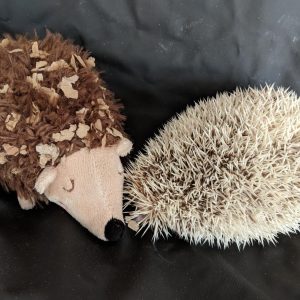 Going Alone – The latest instalment of our fun, tongue in cheek 'Diaries of a Hedgehog'.  The diaries may be fiction but its a real hedgehog and real sheets.
Oh hai peeps,
I'sh me again, Tali. I am hopings that you has'h had a very good time since we last spoke. M'am is always making me feel spechul, so I like to think that others feel the same way too.
Well, at least m'am tries.
Sometimes i'sh hard in life tho. Even when we are very happiez around others, and we run freely in our giant wheel (do hyoomanz has wheels?), and we enjoy our time on the sheets we can still feel very sad or not quite as'h smiley as we seem.
At times even my favourite sheets can seem like an awful lot of long black stretches in all directions.
I think at those times i'sh important to realize that, even though we're not okay that feeling itself is okay and to reach out and try to seek peeps and things that we know usually help us.
This might mmean that, sometimes, we just use our sheets alone, in a way that makes us feel good. I'sh okay to spend some time making just ourselves feel good.
It may also mean that sometimes we snuggle under our sheets instead of on top of them, maybe while being hugged close by someone. My m'am gives the best hugs, but I bet others give good ones too.
I think what matters in life isn't necessarily how sad we feel on our sheets in one single moment but more noticing that such times are just that, a moment. Things can change so very quickly before you even know it.
Kind of reminds me of the weather. Some days i'sh been soo hot that I haven't even wanted to come out and play. Other days have been wet, cold, and left me snuggling up against my comfy-cushy heat mat and sheets.
Both of those things have happened, and they changed how I felt and acted, but both changed.
And, in all cases, the sun is'h always there, just sometimes is'h covered by a very own sheet of clouds itself.
Take care allz!
Tali,